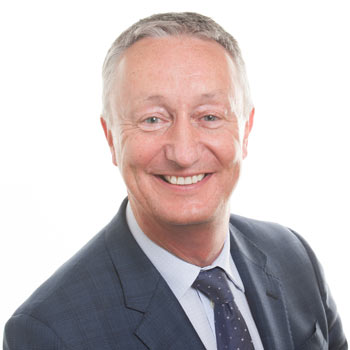 Robert leads the firm's Court of Protection Team and has been a professional Court of Protection Deputy since 2006.
Robert is also well-known for his successes in personal injury litigation. He has acted in numerous claims for Fatal Accident Act damages, loss of limbs and serious brain injury cases for victims. This vast experience spanning 30 years gives Robert a deep insight into the day-to-day and long-term needs of vulnerable clients.
Robert's long experience and regular appearances in court representing our clients resulted in Robert having a lead role with the local judiciary in the interpretation and implementation of the current Civil Procedure Rules.
Thank you Robert Curry for your patience and thoroughness throughout this difficult episode in my life, which I am sure has led to a higher personal injury compensation figure than I would have achieved elsewhere.
Adrian Lane
A huge thank you, Robert, for all your hard work and dedication with Dad's case over the past few years. You have been brilliant!
Bron and Oscar Stratton
Money surely cannot replace the loss but Robert Curry's help in our personal injury case has been crucial and has ensured not only our father's comfort but also the security and stability of the whole family.
Our thanks to Robert Curry for picking up our road accident case in difficult circumstances. We wish that we had come to you first.
Andy & Michelle Cummins
My brother Andrew's personal injury claim had complicating factors and Robert Curry's professionalism and kindness over a prolonged period has been much appreciated.
Paul Scarlett
Robert has also been regularly appointed as a Court of Protection Deputy, or the trustee of a Personal Injury Trust, following successful settlement of cases. He is also appointed as trustee in many Family Trusts.
Robert joined Barr Ellison Solicitors in 1983, qualified as a Legal Executive in 1991 and qualified as a Solicitor in 1996 having achieved a Distinction in his legal training. Appointed as Litigation Partner in 2000, Robert became Managing Partner in 2009, leading Barr Ellison for over a decade until July 2019. He is now the firm's Senior Partner.